The Plug and Play offices have taken the whole dot com industry by storm. It is the cost as well as the ease of use involved that has pushed this to sobriety. The plug and play offices besides being useful are also very profitable as they save you thousands of dollars that you would have to spend maintaining and setting up a real business set-up.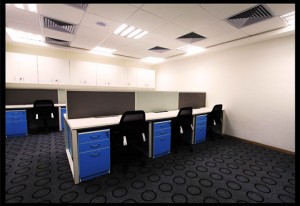 We at Vatika Business Centre provide you Plug and Play,  ready to use and fully equipped offices at the heart of Bangalore's commercial hub. Our Bangalore Plug and Play office has Conference Rooms, Secretarial Services, Office Assistance, Internet Connectivity, Telephone Line etc.
With all these facilities and more, we are able to give our customers a head-start to their undertakings in Bangalore because of the complete support, including receptionists, and network of dealers, professionals and other modern amenities.
We offer a range of workspaces, for a single person to office suites for up to 200 people. We provide our clients with all sorts of support and flexibility, by providing options to use office spaces from as little as a few hours, to months and years. Continue reading "Plug & Play Office Space in Bangalore-Perfect for Your New Business Venture"