All work and no play makes Jack a dull boy. Well, very true indeed.
Surviving the 21st century work schedule and everyday deadlines can often be too strenuous. More so when you're a young working professional who's just gotten out of the college-life hangover and started wearing the 'work-life pants'. To ease this transition and make work more fun – coworking spaces is a rather interesting prospect.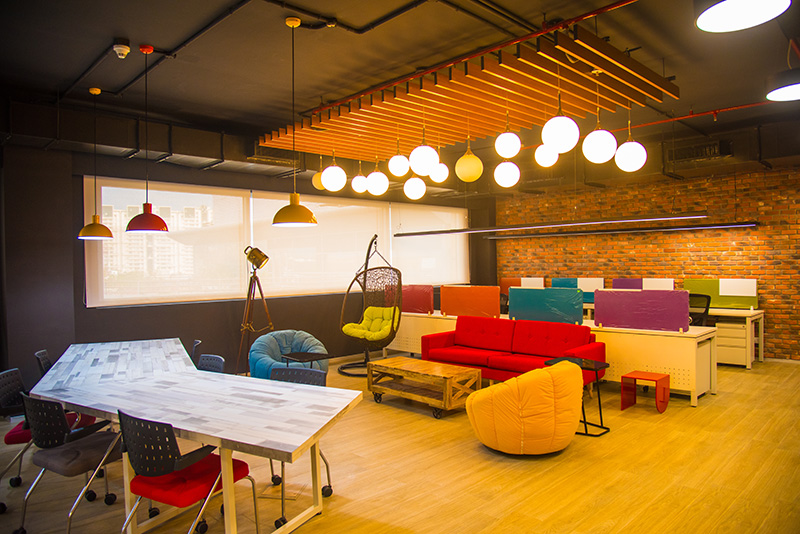 This novel concept allows independent workers and entrepreneurs to share an open workspace instead of the traditional cubicle or makeshift set up in a coffee shop
From pooling resources to using a hive mind: co-workspaces can prove fruitful for enterprises.
Here are 5 perks of co-working spaces in contrary to conventional corporate offices:
– Increased Flexibility
Co-working spaces give you a great degree of flexibility and mobility in comparison to traditional office spaces.There is no pressure with long leases so you work when you want and where you want.Co-working spaces mean you only use as much space as you need. You flex as your business grows, subtract if need be, and grow again
– Diverse Eco-system and networking opportunities
Co-working spaces attract a mix of talent-pool that fosters innovation for the business. It also helps boost network and further, helps in connecting with the most relevant people for your business.You get to meet high quality, talented, and like minded people to add to your network that might become critical for your business.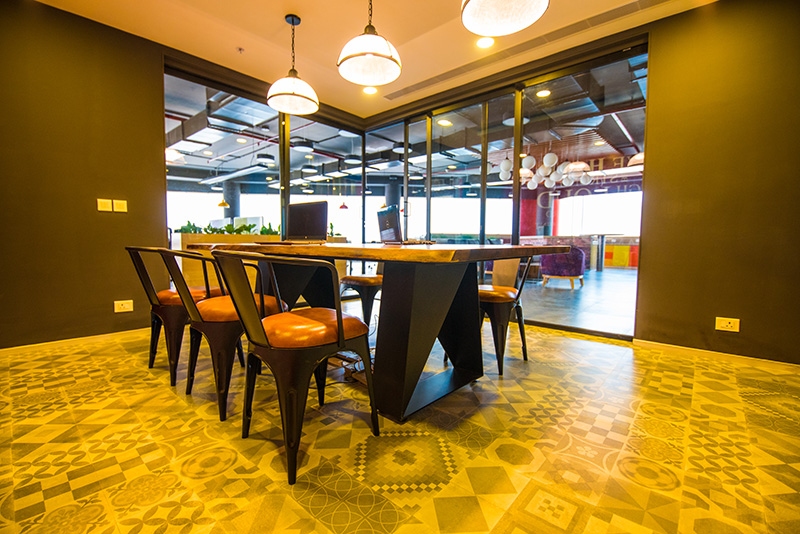 – No burning a hole in your pocket
Co-working spaces offer very cheap and affordable rent, especially in comparison to hiring out an entire corporate office. Moreover, there's no lock-in contract either. Depending on the space you can even look out for daily rates, or even month long contracts. So, no long-term commitment!That's the beauty of a co-working space; it's the perfect breeding ground for startups! You also get access to the necessary amenities as well. So you won't be in the lurch when it comes to printers, fax machines, internet etc.
– Thriving social life
One of the biggest drawbacks of leaving a 9-to-5 job is missing out on your time for socializing. A co working place allows you to fill in the gaps and make new friends with interesting people in new places. It's basically colleagues turned family and there's just nothing more amazing than this!
– Office that's as cozy and comfy as home
Free coffee and comfy bean bags just like home. Co working spaces give you the comfort and vibes that are freeing just like home which in turn helps increase productivity. It also gives you the space to unwind whenever required.