Business centres have evolved significantly. While meetings and deadlines are important, it is equally important to have fun at work. As the saying goes, 'All work and no play makes Jack a dull boy.' Let us have a look at recreational facilities that are necessary for making employees feel active in the workplace.
Cafeteria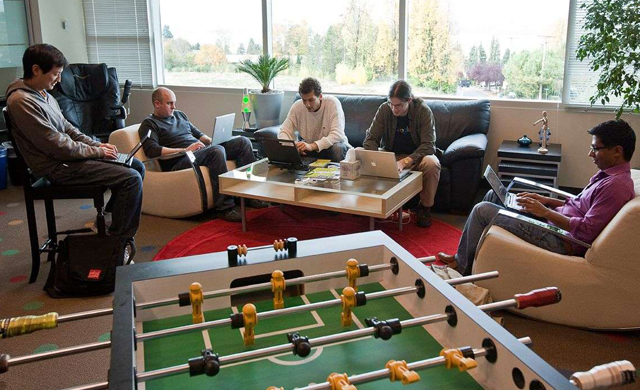 Having a cafeteria is extremely important because whenever employees feel lazy, they go to cafeteria to recharge themselves. Whether it is to drink a cup of coffee or to have some snacks, cafeteria is the place that provides relaxation to employees.
Sports zone
Staying physically active is important and it hugely affects your work performance. Several companies prefer to offer sport facilities to employees so that they can work out after or before the working hours. Some the common fitness facilities are table tennis, treadmill and dumbbells. Yoga is also becoming a trend among employees to stay focused and relaxed during stress.
Brainstorming area
Creativity plays a significant role in today's business industry. Whether it is about coming up with appealing taglines or eye-catching designs, creativity can only come when employees are given enough time and space to think. Sitting in a cubicle is not the right place to discuss creative ideas. Therefore, it is necessary that there is a brainstorming room where people can have an open brainstorming session.
Garden/ Landscaping
Nothing is more relaxing than a walk in a garden to give you a relaxed mind. A garden or a landscaping view is a good option to take a walk with fellow colleagues after lunch. If you want to have some solo time then a garden is the best place for you to get clarity of mind.
Let us know in the comments below your favorite recreational facility.